Database schema¶
Danger
Changes in the database can negatively affect the stability of the system and cause problems, especially when installing updates.
The database access should be read only.
The database schema of openITCOCKPIT consists of ~190 tables. Many of these tables are interrelated.
To provide developers an overview of the database, the database schema is available in DBML (Database Markup Language) format.
Hosted version¶
The latest database schema definition is available at: https://dbdocs.io/community/openITCOCKPIT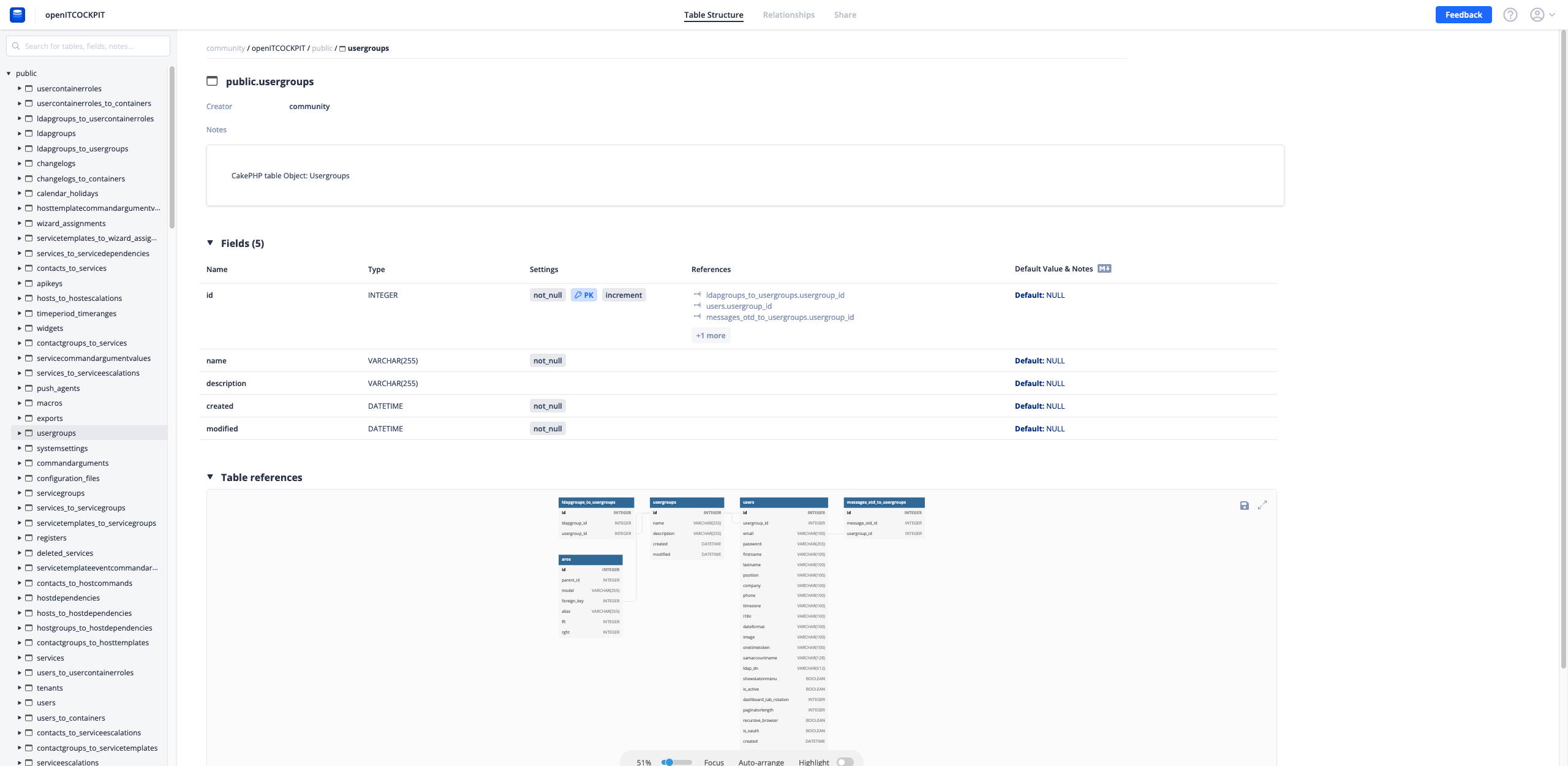 Self-hosted version¶
Alternatively, the documentation of the database can also be self-hosted. Please see the GitHub repository for more information.
https://github.com/it-novum/openITCOCKPIT-dbschema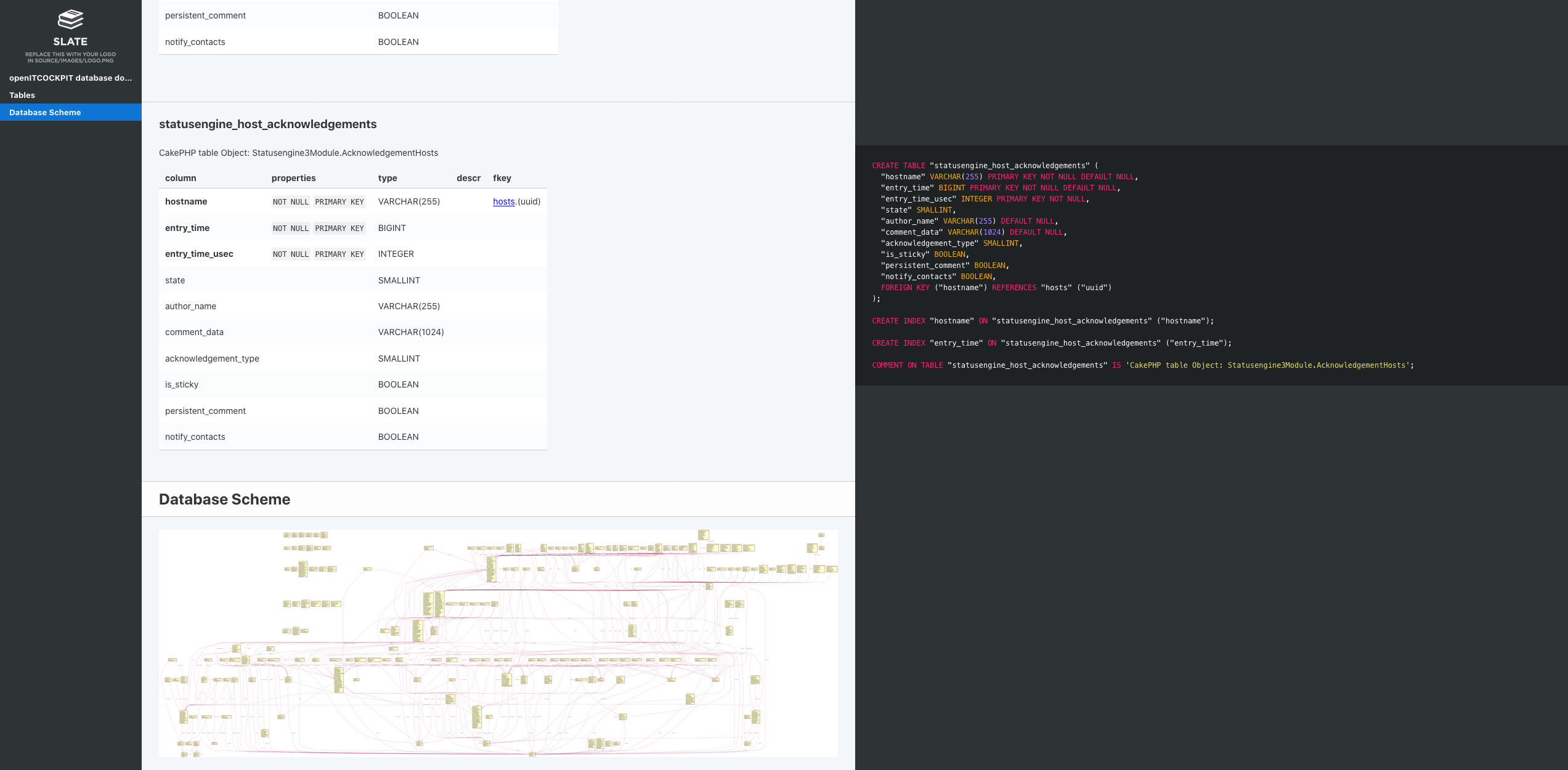 DBML files¶
The .dbml file, which defines the schema, is available on GitHub: https://github.com/it-novum/openITCOCKPIT-dbschema